Even though Kansas has lost six of its last seven baseball games, the Jayhawks are well positioned to make a late season run.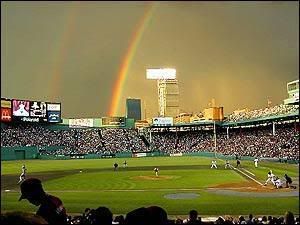 For the last two weeks Kansas baseball has figuratively been slogging through the valley of death. All of the Jayhawk's last seven games were against top-15 opponents, all on the road. The schedule lightens tonight when KU faces Missouri at neutral Kauffman Stadium. After the Border Showdown the remaining schedule favors the Hawks almost nightly. Kansas has nine more conference games to play - seven of which will be at Hoglund where KU has a 3-3 conference record so far this year.
This weekend KU hosts a very beatable Oklahoma squad. The following weekend Missouri comes to town. After starting the season looking like one of the best teams in the nation the Tigers are now well into their annual late season slide. Why does this happen to Missouri almost every year? Opponents exposed Missouri's thin bullpen, inconsistent offense and suspect defense over the last month. The losses dropped Missouri from a high water mark of a #2 national ranking to their present unranked status as a 9-9 Big-12 team. Missouri's starting rotation makes them very dangerous on the weekends but clearly, as a team, they are not at the same level as A&M, Nebraska and Oklahoma State. Kansas can beat Missouri next weekend. The final KU conference series is with in-state rival Kansas State. The Wildcat's entered the season with high expectations but have struggled almost as much as the Jayhawks, evidenced by their 6-12 conference record. The first of the three games will be played at Hoglund, the final two in Manhattan.
If KU can win five of these nine games, and there is no reason they cannot do this, the Jayhawks most likely will finish the year ranked #7 or #8 in the Big-12 and earn an invite to the conference tournament. Any team can emerge from Oklahoma City with an NCAA auto bid. I know Kansas has the roster to be dangerous at Bricktown this year.
After tonight's game with Missouri the only remaining non-conference game is on Wednesday, May 7th when Oral Roberts visits Lawrence. ORU fields a great team and this should be an exciting games - but the outcome will not effect KU's standing. The Hawks have no chance of earning an NCAA at-large invitation. The team making the post-season entirely depends on what happens during the conference match-ups.
Also please note, Wednesday afternoon game with Ottawa University was cancelled due to a large number of academic conflicts. Kansas had five NCAA games rained out this season. Coach Price was only able to add two NAIA games as replacements. The late arriving Kansas spring and Midwest geography are two of KU baseball's most hated opponents.