With th QB position arguably the most important position on the field; and its KU's question mark spot since we lost the most productive QB in Kansas football history. We are left with two choices to replace Reesing; Redshirt freshmen Jordan Webb or Redshirt sophmore Kale Pick.
Kale Pick
6'2" 200lbs                                    
3 star dual threat QB
40: 4.5
Pick on his game "I can't settle for being known as the next guy. I've just got to keep going hard and getting better everyday."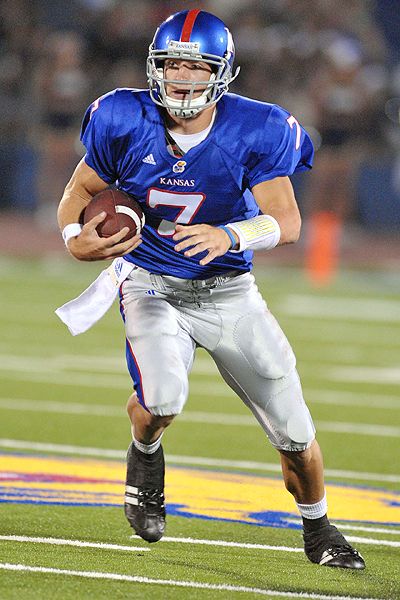 Jordan Webb
6'1" 200lbs
3 star pro-style QB
40: 4.7-4.9 (not a lot on his 40)
scouts inc. "He is a Todd Reesing type- tough, scrappy, athletic and a winner."